The World Premiere of the film Even Mice belong in Heaven will take place at the Annecy International Animation Film Festival 2021 as part of the Official Selection in the Event session. The screening will take place on Wednesday June 16th at 2:30 pm in the Bonlieu hall.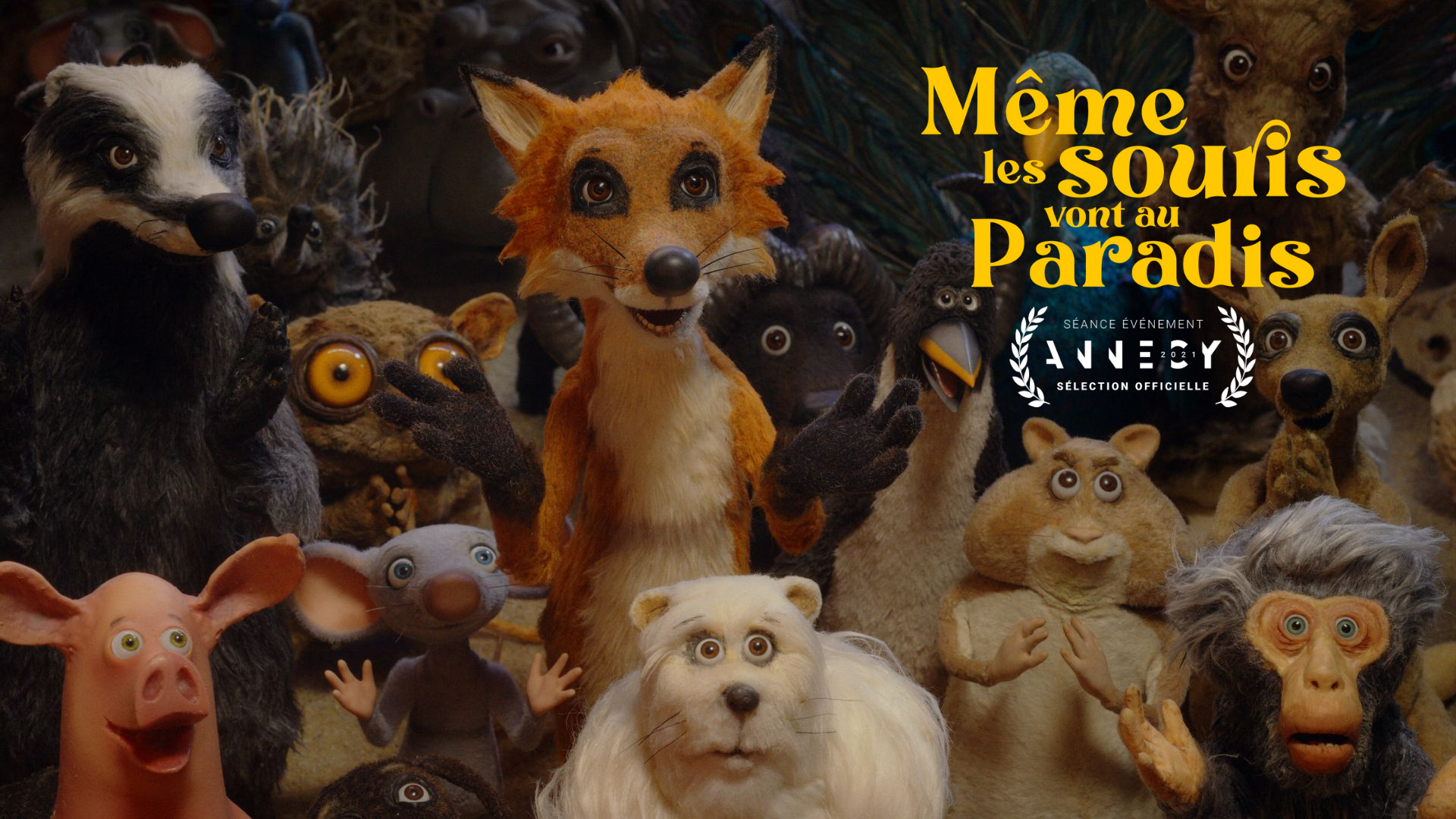 For the occasion, the directors and producers will be present with puppets and sets!
We are very happy to make our World Premiere, a ball from the headquarters of Les Films du Cygne.
"Even the Mice go to Heaven" was born and partly made in Annecy, Capital of Animation!
Our presence in Annecy does not stop at the World Premiere... Even Mice Belong in Heaven is exhibited in Annecy train station and at the Animation Museum.
SNCF Gare & Connexion and Citia have chosen Even Mice Belong in Heaven to create an exhibition around the Annecy festival... To be discovered all June in Annecy station!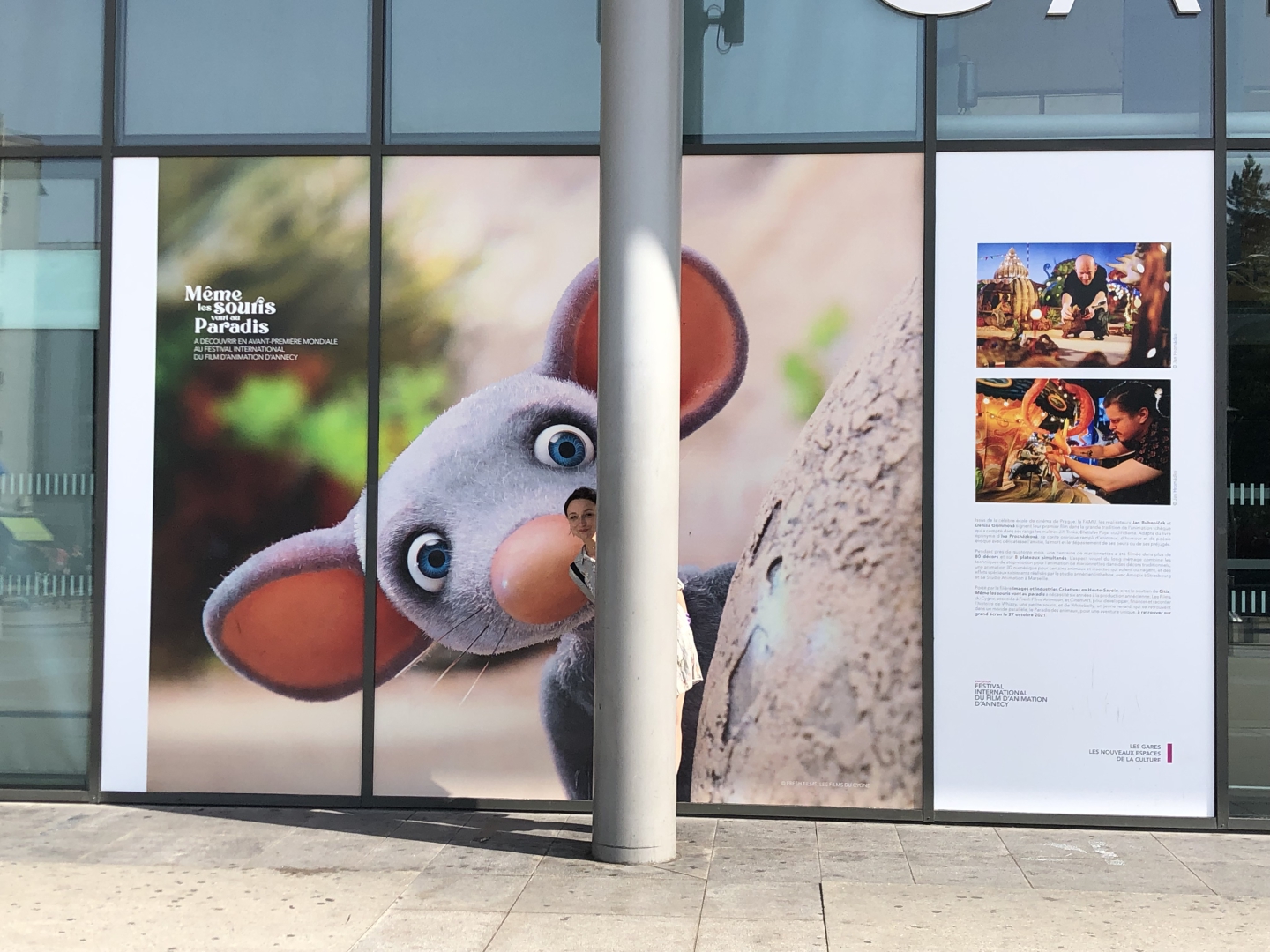 You can discover from now on and until the end of the year puppets and sets from the film Even Mice Belong in Heaven at the Animation Museum in Annecy as part of the Animated Animals exhibition. The ideal opportunity to discover the universe of the film and have a better understanding of the stop-motion technique!